TEFL Panda Blog
All about Living & Teaching in China
TEFL Panda co-founder Anthony talks about his experience on China's most popular dating show 
I think it started as a joke, The TV show fei cheng wu rao (非诚勿扰)which is basically China's version of 'Take me out' as it's known in Britain had just been on and Mr Chen (Co-Founder of TEFL Panda) looked at me intently, he smiled and said in his best Chinglish; ni yao bu yao try yi try? Which basically meant do you want to have a try. At this point I should have laughed and said no. I did laugh, but I didn't say no.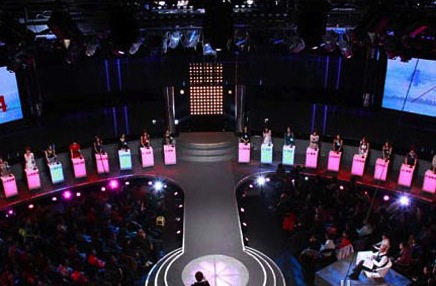 3 weeks later and I am in Shanghai having an interview with one of the TV people. He seems happy with my Chinese and somehow agreed that my life story was interesting enough to throw me in front of 24 girls and a good percentage of China's TV viewing population.
'Any Questions?' he asked.
'Yes, what exactly are the viewing numbers of this show?'
He seemed expressionless,'erm, over 100 Million',  he showed me the door.
I was flown to Beijing for the event. All the male guests were put up in a Chinese business hotel, now these can vary greatly and although many of them these days are clean and comfortable this one was neither of the two. After a somewhat sleepless night the noise of crowds  began to grow and I knew the time was drawing near.
They gave us a goods morning briefing,' men will take the stage and do their bit one at a time, being bought down in an elevator' (to a rather outdated pop song). We were given strict instructions on where to walk and how to use a little machine to select our favourite girl of the 24. They also went over the basic rules again; 'if the girls don't like you they will turn their lights off, if enough lights are left on and you chose a girl at the end you win a holiday with her to the Maldives or Greece.'
The other contenders seemed extremely nervous which for some reason made me feel much better about the whole thing. If this all goes wrong I can leave China forever and just pretend nothing happened I thought.
We were kind of back stage, peering through the steel framework that made up the studio walls. I felt like a helpless onlooker, I had gotten to know the other guys quite well by this point but they were like lambs to the slaughter, one by one being rejected by the female participants. The person to be sent down the elevator after me turned and whispered at me, his eyes glistening in the shadows. Which girl do you like most?
I had no idea, their make-up was thick and more resembled war paint then something a girl would use to make herself appealing.
'I think no.11 is wonderful' he said, her name is Xing Xing.. He smiled dreamily. I had seen no.11 before, she was pretty, with sharp almost post-surgery features. I had also seen her turn down every guy, no matter how handsome, funny or rich.
"I don't know if that's wise to try and get that one I said, I think she's a plant and when she leaves with a guy it will be a big deal and all pre-arranged, you know, to get the viewing numbers up."
He nodded as if he was listening but I could see his mind was in a whirl of anticipation.
It was my turn, I was taken up a very rickety staircase by an assistant and put in the elevator. The assistant gave me a microphone, "ok this on, and good luck"
When you step out of the elevator, lights shining, music pumping and 24 girls all staring at you trying to work out if you are suitable soul mate it is a quite unique feeling.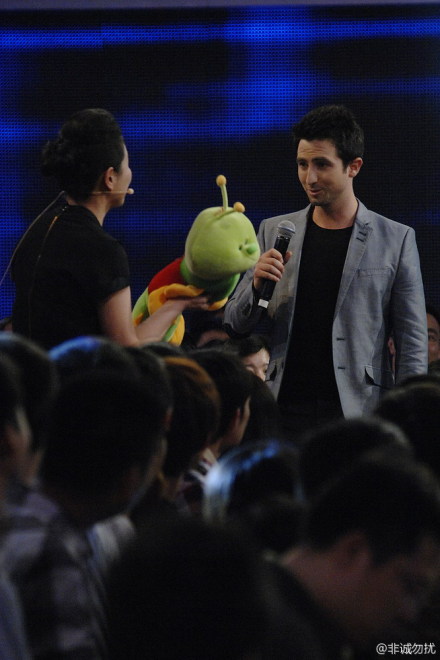 If you want to know how it went then You can see how it unfolded here.
People often ask me if the show is 'real' or not? It's certainly 80% real. I changed some things in my life story they show in the VCRs, the sound effects you hear (like the cymbal or 'boing') after you have said a joke which isn't funny happens right when you said it (which I did not expect!) The girls are also mostly 'real' with the exception of one or two plants.